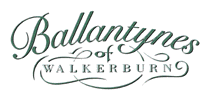 "Here's What Our Customers Have To Say..."
---
5th June 2000

Hello:

I'm really excited to see that you have a website! My parents just came back from Scotland, and gave me your painted figure of Robert the Bruce as a present. It is beautiful - and I would certainly like to purchase several more of your figures as a result!

Could you please answer a couple of questions:


- firstly, with my parents' purchase of the Bruce figure, could you sign me up as a member of your club, so that I can get the discount on subsequent orders with you that I would like to make in the not-too-distant future?


- secondly, I may be in London sometime in the fall. Do you have a central showroom there, or is there a store that carries a wide variety of your painted figures?

Again, I just love the quality of the painted Robert the Bruce figure that I have been given, and I really do look forward to purchasing more figures from you soon.

Thank you for your time and attention.

Lonnie W. Neubauer - Chevy Chase, Maryland U.S.A.





---




13th March 2000

Dear Sir/Madam,

Ref 220 9.3.00

Just a quick note to let you know the the figs C49e and C53d arrived safely this afternoon (safely due to your splendid packing !!!). Displayed along with C52b - previously purchased, it makes them an imposing and impressive trio! My thanks and kind regards to all concerned.

George Horsley





---
Ballantynes of Walkerburn Ltd.
RETURN TO PROFILE PAGE
---
The Netcheck Commerce Bureau. Copyright © 1995-2007 All rights reserved.
[an error occurred while processing this directive]